Appendix  7 to Haworthia Update Vol 8.
Three further records and data for Haworthia mirabilis.
The populations covered here are:-
6631 H. mirabilis 'mundula', Mierkraal, SW Bredasdorp.
6635 H. mirabilis 'badia', NW Napier.
6639 H. mirabilis 'sublineata', S Bredasdorp.
There has been some published comment about the distinctiveness of these three populations stating that I do not recognise this because I treat them as variants of single species.  The implication is that I do not see any difference.  This is quite bizarre.  At the present moment I have a digital library of 165 H. mirabilis populations and this is by no means all there are.  There is an enormous amount of variation both in and between these populations.  If the specified three are to be recognised as species, it means that there is a wholly unrealistic number of species quite out of keeping even with an already highly diverse set of species of the Cape Flora.  Furthermore,as I point out in appendix 6, there is no typical variety of H. mirabilis in any practical sense because the variability in the population designated by me, as well as that of Schuitsberg apparently preferred by another, precludes it.
6631 Haworthia mirabilis 'mundula', Mierkraal, SW Bredasdorp.
6631 as a variant 'mundula' is only known at this one locale.  However, similarities can be found elsewhere.  The name was introduced by G.G.Smith without any existing recognition of the prior name H. mirabilis and where that may have been applied.  Because only illustration exist for which artistic license must be invoked, there is some doubt about just where the original plant may have originated.  Frankly I do not think this even matter because the fact of the individual variation that renders the automatic recognition of typical varieties in Haworthia meaningless.
6635 Haworthia mirabilis 'badia', NW Napier.
6635 as a variant is generally thought to be only one locale too.  It in fact can be seen to be part of a continuum that extends nearly 4km westwards in the same geological stratum.  Furthermore it is complemented by quite different variants in at least seven known populations to the north and east.  Exploration is by no means complete.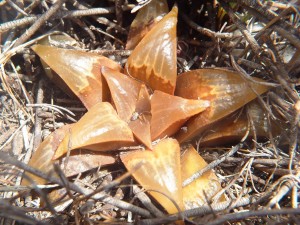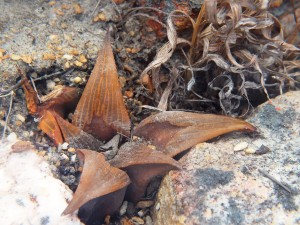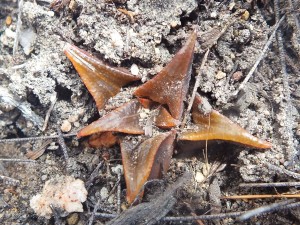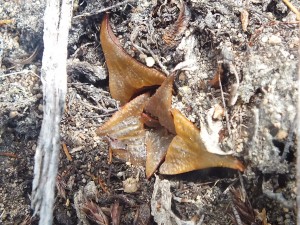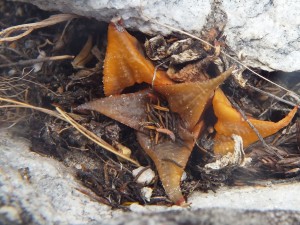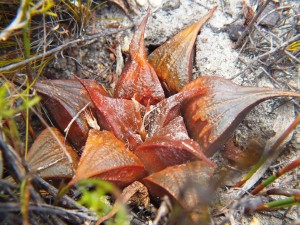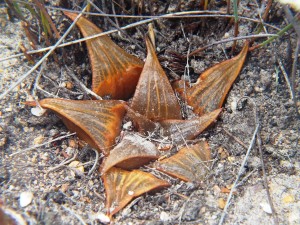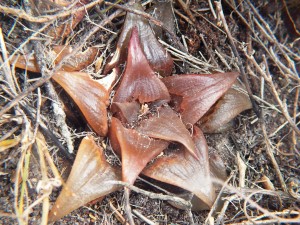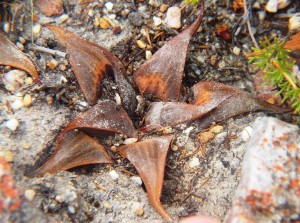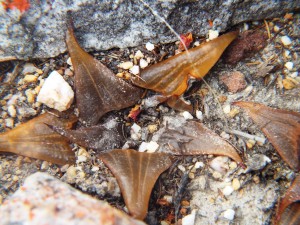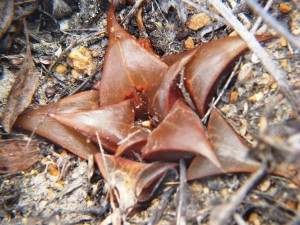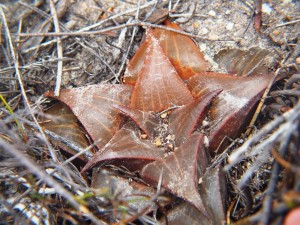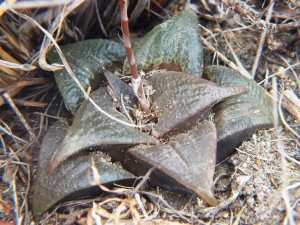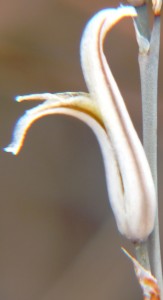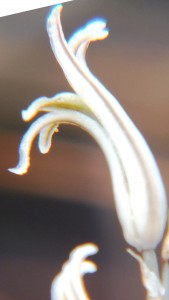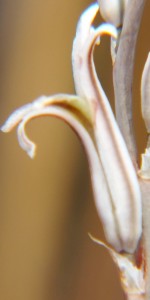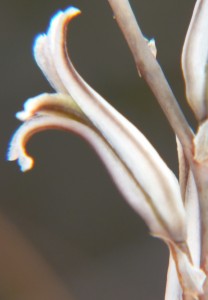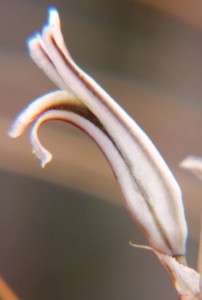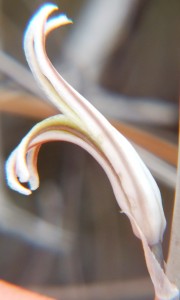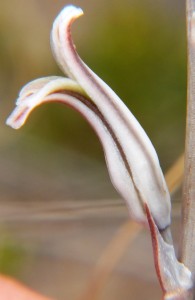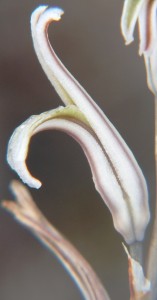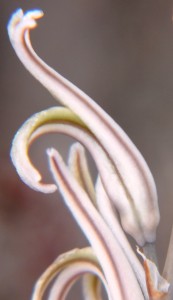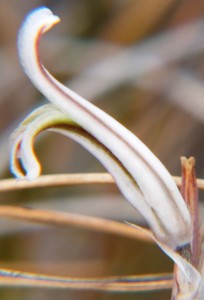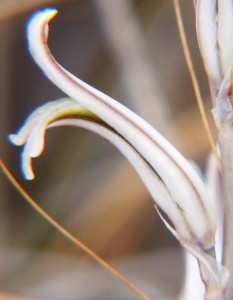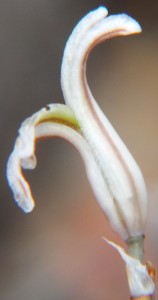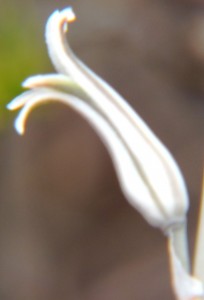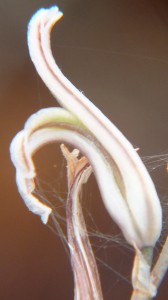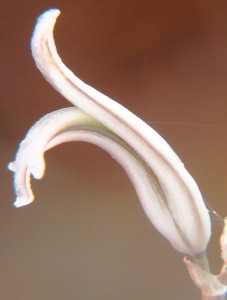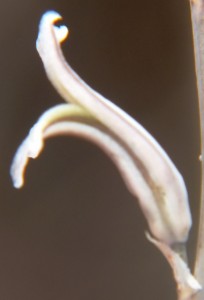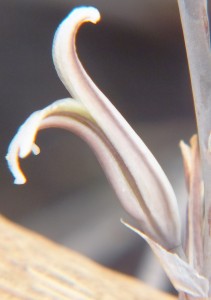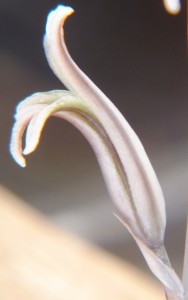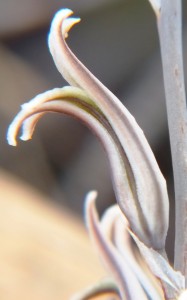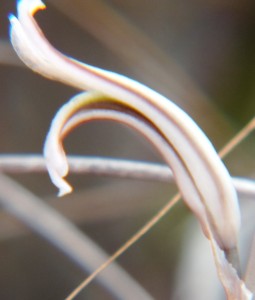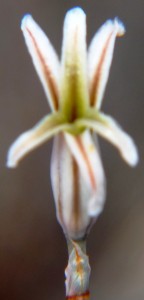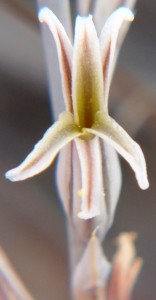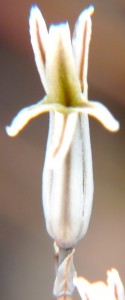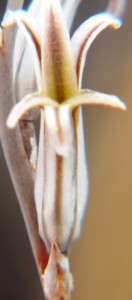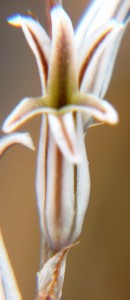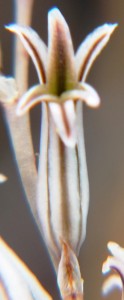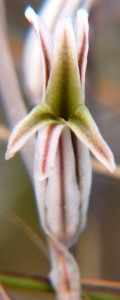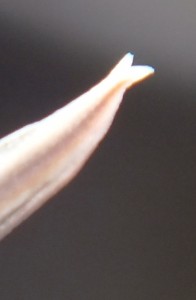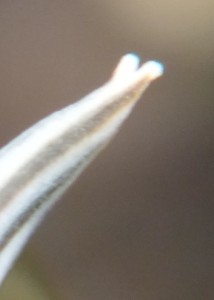 6639 Haworthia mirabilis 'sublineata', S Bredasdorp.
6639 as a variant is known immediately south of Bredasdorp, but has been reported further to the southeast in the same stratum.  However, there were two populations north of the town no longer extant.  Illustrations are available in the literature and herbarium.  Based on these, the same illogics that suggest separation of the three specified above would suggest that these are also discrete species.  Further populations exist to the near north and northeast of Bredasdorp that intensify and add to the problem of rank.  This population, its variation and the statistical difficulties of explaining this variation is discussed in Haworthia Update Vol.4:62-77.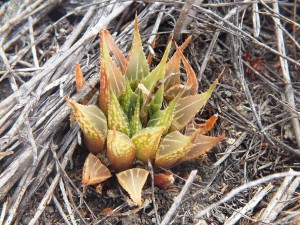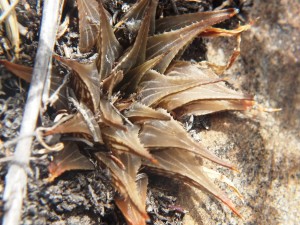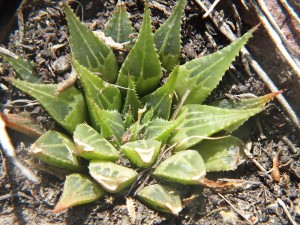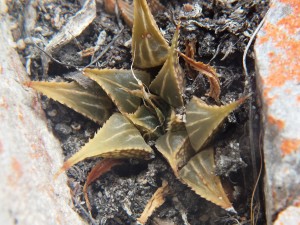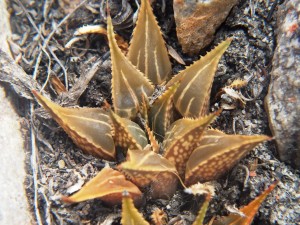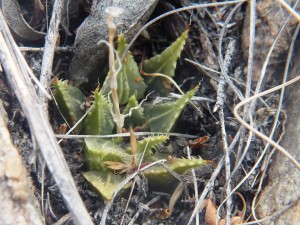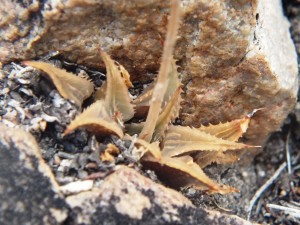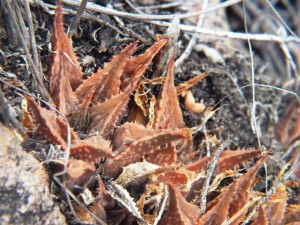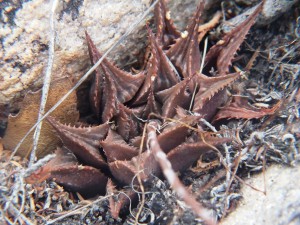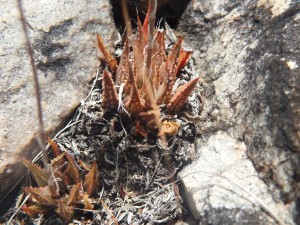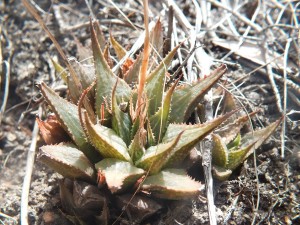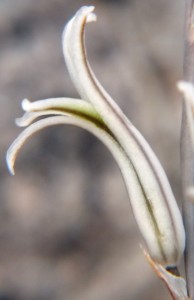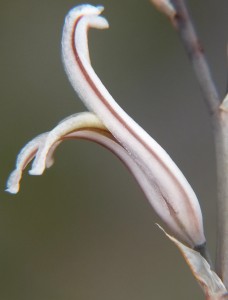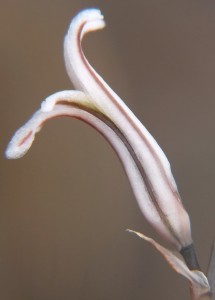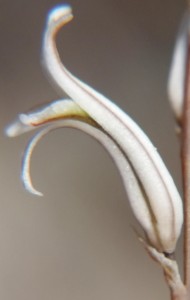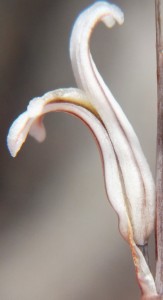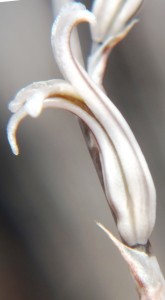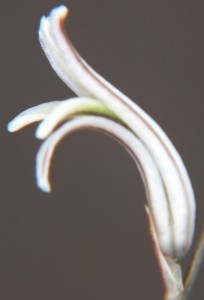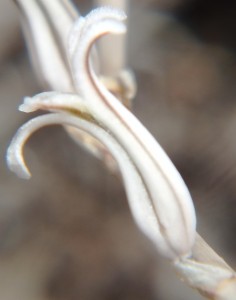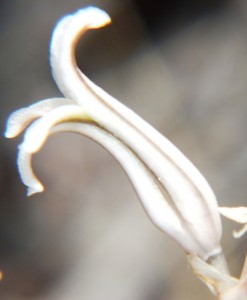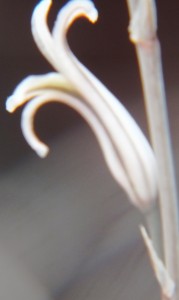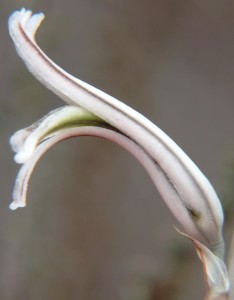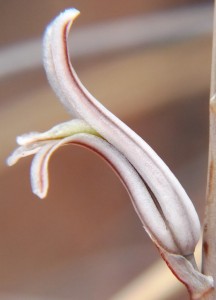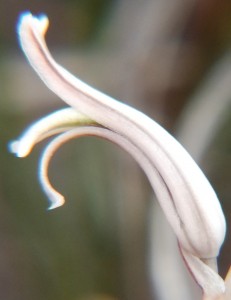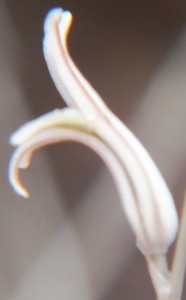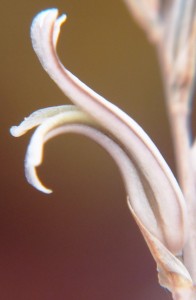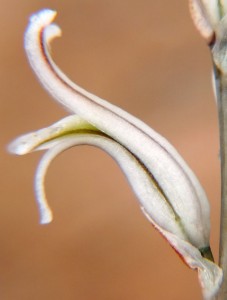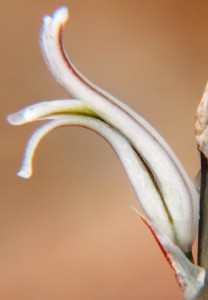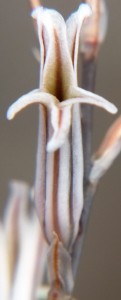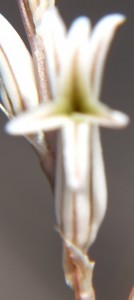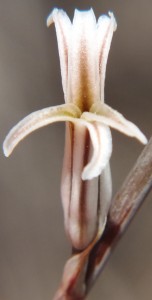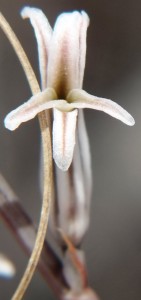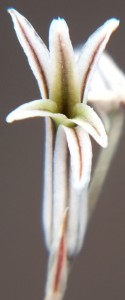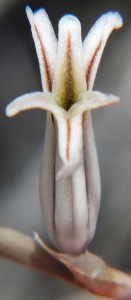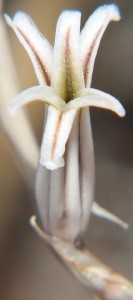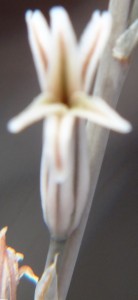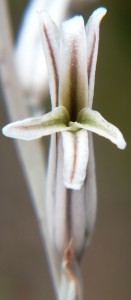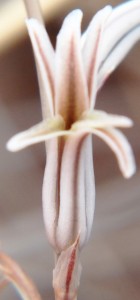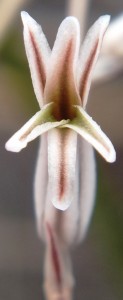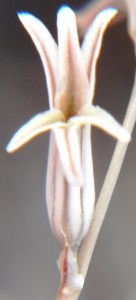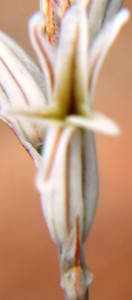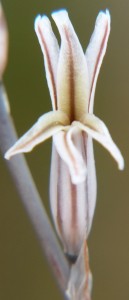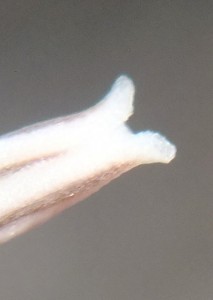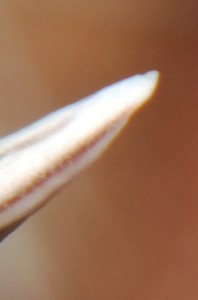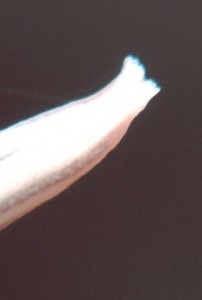 The present appendix represents another set of plant illustrations and also flower photographs.  Unfortunately 6631 did not flower very well and only two photographs could be taken.  The habitat has changed in the 43 years since I first observed the population.  The plant clumps were considerably smaller and there was none of the colour range that I observed in my first visit in 1969 when the plants showed green, yellow and orange.
Observations:
The differences in the plants at the three localities are based on three very simple criteria.  'Badia' has fewer leaves and no marginal spines, 'mundula' has more abbreviated and also numerically more and smaller leaves with a shorter end-area; and 'sublineata' has long slender leaves often with prominent venation and larger marginal spines.  By these criteria one can nearly always be sure of identification.  Nevertheless wider considerations and similarities of one degree or another are so widespread that I consider a stipulated taxonomic distinction impossible and unrealistic.  Flower morphology is as variable as the leaf appearances and it is virtually impossible to arrive at a single word or imaged representation of what represents each population.  It in fact suggests the restricted view of formal taxonomic recognition that I suggest.
Acknowledgement:
I appreciate the co-operation of Mr E. Conradie of Mierkraal and Mr. P deKok of Napier for their forbearance.  I would be very remiss not to acknowledge the interest in the subject, and input, by Lawrence Loucka who has generated the HaworthiaUpdates.org website and the ISSN 2306-0956 archive for my writings on Haworthia.